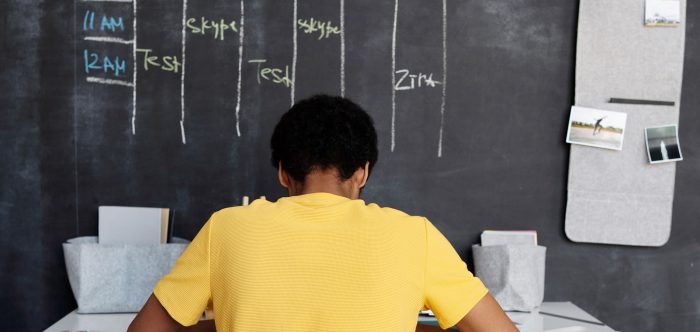 Starting a new career and planning out your future can be a fun, exciting time of life. Whether you are entering the adult world for the first time or are starting down a new path after many years in a different field, getting started may seem like a daunting task, but with a few smart steps, you can put yourself in a position of advantage. Read on as we explain how to build your resume and decide on a career path.
Start Now
The earlier you start making plans, the better chance you have of succeeding. While no age is ever too late to start making progress toward the career of your dreams, we always recommend starting today instead of tomorrow. Time works in your favor, so rather than putting things off, we recommend setting aside some time to map out a plan. Deciding where you want to go and then figuring out the steps to get there (filling in the blanks along the way) keeps you on track, and having goals keeps you from getting sidetracked.
Develop Interests and Skills
The first step to realizing your career dreams is to decide what those dreams are. Developing skills, hobbies, and interests at an early age can help you decide what you want to do for a living. We recommend taking some time to think about the things that bring you fulfillment, joy, and satisfaction and thinking about ways to turn those passions into a job. Something that might not seem like a typical career can spring from an interest developed early on and be much more fulfilling in the long run.
Gain Experience
Once you have a direction or goal in mind, however general it may seem, gaining experience is the next step. Internships, paid or unpaid, can be a perfect way to get a leg up on the competition while gaining valuable experience and insight into a field. Jobs, volunteer work, shadowing, and even asking questions to an expert in your field can all help you fine-tune what you want and give you experience to add to a resume. The more experience you can accumulate, the better your position will be.
Save Money
In addition to experience, saving money for education is always a good idea. Whether you plan on attending college, going back to school, obtaining certifications or credentials, or even participating in continuing education opportunities, having money saved will help you further those career goals.
Add to Your Resume
As you develop skills and interests, gain experience, and begin to move towards that career of your dreams, it is time to build your resume. We recommend a free online resume builder to help keep your resume professional and readable. Keep a rolling, updated resume presentation ready at all times, making little changes and adding accomplishments as you go. Have several people proofread your resume before ever submitting it, and include anything you think will showcase your talents and experience.
Tell Your Story
In addition to being professional and complete, resumes should let your personal/professional history shine through. Resumes should do more than list out your accomplishments – they should tell your story. Include relevant volunteer work, projects, and experiences that show how you, as a whole person, would be perfect for a job or position.